Teacher Spotlight: Mr. Ritchlin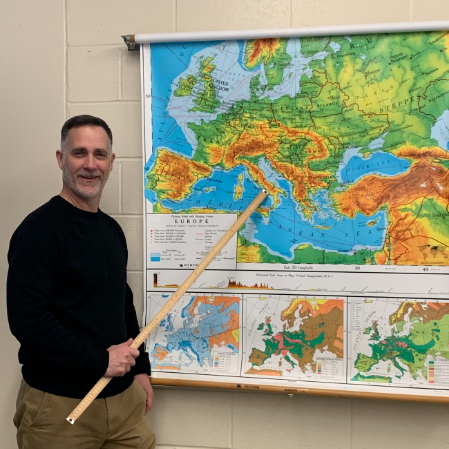 Emily S., Staff Writer & Photographer
February 16, 2023
I sat down with Mr. Ritchlin in December and interviewed him about his role at Schroeder and outside of school.
Mr. Ritchlin is a 9th and 11th grade social studies teacher here at Schroeder. He attended Monroe Community College and SUNY Brockport. His favorite part about being a teacher is the opportunity to work with such amazing and talented young people, although his least favorite part is grading papers. His advice to anyone looking to become a history teacher is make sure you're passionate about teaching and you enjoy it.
In his free time, Mr. Ritchlin likes to exercise, watch Seinfeld, Lord of the Rings, and listen to Metallica. He also enjoys taking his kids, Mia and Ryan, to their sporting events. When he is not at one of his kids' games, he likes to watch baseball. Mr. Ritchlin's favorite place is the cottage he used to own in Canada. Summer is Mr. Ritchlin's most enjoyed season because he has more time to spend with family and friends.