Kanye West & Kendrick Lamar: Two Geniuses, Four Songs
The general topic of music is very interesting to discuss, but one of my favorite questions about music is who is the best artist of all time. The search for the all-time greatest can be very hard, with lots of possible answers, but it can be easier if focused down to a specific genre, and time period. So if the discussion is specifically about the best hip-hop artist of the 21st century, two artists immediately arise:
Kanye West and Kendrick Lamar.
It is fairly easy to see why these two are considered some of the best rappers. Both of them have made many appearances at the Grammy awards: 24 wins out of 75 nominations for Kanye, his first album was released the same year he received his first Grammy, both in 2004. On the other hand Kendrick has 17 wins out of 47 nominations with his first album released in 2010 and first Grammy in 2014.
Some may wonder why these artists have so many awards? They have pioneered unique ways of making music, inspired newcomers, and utilized their signature methods to create amazing pieces of music. Both have massive influence and well-renowned discographies.
One facet of their skill as rappers that stands out is how they provide insightful analysis of serious topics within their songs. This in-depth analysis of Kanye West and Kendrick Lamar songs is what I would like to write about in this article: discussing a few songs from each artist, and then interpreting the lyrics.
Specifically the songs "Crack Music" & "Hey Mama" from Kanye West, and "Auntie Diaries," "Sing About Me, I'm Dying Of Thirst" & "Father Time" from Kendrick Lamar contain lyrics discussing important issues in society such as systemic racism and reflections about the stigmas of mental health. On the other hand, some of the songs weave emotional tear-jerking lyrics about family, upbringings, respect and becoming a better person all throughout the beautiful instrumental.
Kanye West's Talent
Kanye started his career in the mid-90s, creating beats for small artists in the Chicago area. He eventually got a big break in 2000, being signed to Roc-A-Fella records as a producer, where he would create beats and instrumentals for other rappers to use, in fact he produced 4 songs off of Jay-Z's 2001 album, The Blueprint. He would later get signed as a rapper to Roc-A-Fella. When he started rapping he kept his producer skills sharp, and even produced the majority of his own songs. He pioneered a style of sampling known as "chipmunk soul" in which an older sample from a soulful song is sped and pitched up, then chopped and spliced to create a very pleasant and catchy sound. The vocal chops would also be accompanied with matching soulful instrumentals. This unique style is on full display in the opening track of his first album, "We Don't Care." The song contains a sample of "I Just Wanna Stop" a soft rock and soulful song released in 1978.
In 2004, Kanye released his debut album The College Dropout which diverged from the popular "gangster" aesthetic of the time and leaned more towards an attitude and style of being down to earth, combined with lyrics that discuss serious topics. This new unique style combined with the pleasant sampling and instrumentals led the album to be rated very highly. The College Dropout received a Grammy for Best Rap Album, Best Rap Song for "Jesus Walks," and a nomination for Album of the Year in 2005. The project is still considered one of Kanye's best, even to this day.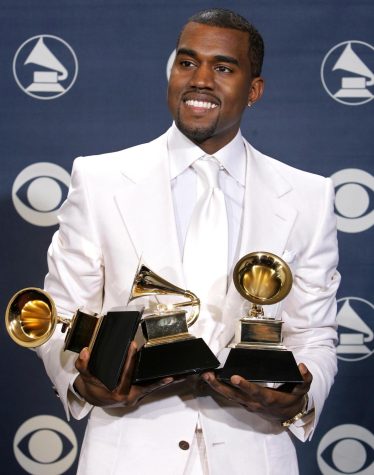 Kanye's influence continued throughout the 00s and he rounded out the decade with the release of his fourth studio album, 808s and Heartbreak. The album was mainly focused on experimenting with the TR-808 drum machine and autotune, complemented by lyrics filled with grief and introspection. The album was spurred by the sudden loss of his mother and a divorce with his fiancé, Alexis Phifer. This new style of production and writing has influenced many popular artists, such as Drake, Kid Cudi, Childish Gambino and Frank Ocean.
After the release of 808s and Heartbreak, Kanye would embarrass himself on the global stage a year later, interrupting the 2009 MTV award for Best Music Video. It was awarded to Taylor Swift for her song, "You Belong With Me", but Kanye stormed the stage and insisted the award should have gone to Beyoncé for her song, "Single Ladies (Put A Ring On It)". Kanye faced much-deserved criticism from fans and celebrities alike over his impulsivity, including then-president Barack Obama. Obama famously called Kanye a "jacka**" during an interview that would later be leaked, and would still stand by his statement a few years later.
After the incident, Kanye retreated to Hawaii, and fully focused on his next album. He brought in the best artists and producers he knew, Jay-Z, Nicki Minaj, Elton John, Rick Ross, Kid Cudi, No I.D., and Mike Dean, to name a few. Kanye spent every moment perfecting the entire album, front to back. The atmosphere in the studio could be described as an extremely serious, strict, and professional environment, even requesting that everyone wear full suits when they worked on the project. Kanye set up strict rules everyone had to follow, such as no emails, tweeting, or blogging, as he wanted to prevent any leaks of the project.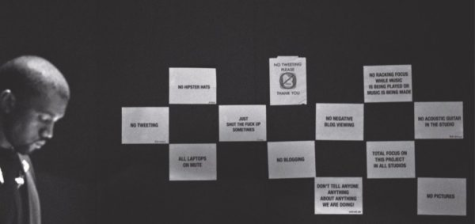 He would release his 5th studio album, My Beautiful Dark Twisted Fantasy, in 2010 to critical acclaim. The magazine Rolling Stone would give the album 6th place on their 2022 list of "The 200 Greatest Rap Albums."
Earning a spot in the top ten albums within a genre is a commendable achievement for any artist. While Kanye's My Beautiful Dark Twisted Fantasy took sixth on the list, Kendrick's To Pimp a Butterfly edges it out slightly, ranking in fifth on the same list. However, this acclaimed album is just one of Kendrick's many successes.
Kendrick Lamar's Talent
Kendrick Lamar started his career as a rapper in 2003 at the age of 16, releasing mixtapes for the local Compton scene throughout the years. Eventually, he signed to a newly-founded record label Top Dawg Entertainment the same year. Much later he would release his debut studio album in 2011 entitled Section.80 receiving generally positive reviews, with Metacritic giving it an average score of 80 out of 11 critic reviews.
Kendrick would eventually get his big break and gain popularity with his second studio album, Good Kid m.A.A.d City. Released in 2012, the album's sound resembles that similar to many west coast legend, with downbeat production and subtle background vocals. Its lyrics resemble that of the "conscious hip-hop" sub-genre." The sub genre mainly focuses on political messaging and activism. The album details Kendrick's life growing up in Compton, CA, and the impact of growing up amid gang violence, drugs, and other adversities.
There is a story in the album, given to the listener piece by piece and out of order in voicemails and phone calls, and although the story can be hard to keep track of, requiring some rearranging of the songs to piece together, it's very meaningful. Once the voicemails are pieced together, the whole story makes sense. The story details Kendrick running around town with his friends, hooking up with a girl, robbing a house and getting into a violent shoot out resulting in the death of one of his friends, Dave.
The album would be nominated for many accolades including Rap Album of the Year during the 2014 Grammys but would lose to Mackelmore's The Heist, which most consider a poor decision and Mackelmore even apologized to Kendrick over text message.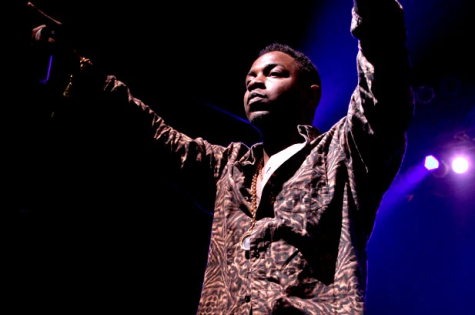 Kendrick would release his second studio album in 2015, the aforementioned To Pimp A Butterfly. The album takes a similar approach, still containing "conscious hip-hop" writing and a piece-by-piece story; however it's a poem instead of a short film. The album concludes with the poem, written by Kendrick, being read in full. After the poem, Kendrick would have an in-depth conversation with the ghost of Tupac, a very influential rapper during the 90s who was shot on November 13, 1996.
The sound of To Pimp a Butterfly incorporates jazz, soul, and funk elements with a spoken-word style of songwriting. Kendrick speaks about many meaningful topics on this album, adding his perspective to important discussions. These two albums are often considered Kendrick's best.
It is fairly easy to see why these artists are regarded as some of the best, with their impressive discographies, massive fanbase and unique way of writing and producing music.
However, when it comes to celebrities and those with influence it's important to remember that "with great power comes great responsibility" and "power corrupts, absolute power corrupts absolutely." These quotes apply to everyone, specifically those with power, or celebrities such as musical artists like Kanye West and Kendrick Lamar.
Sometimes these two influential figures have used their platform irresponsibly, from handling a topic poorly to downright atrocious behavior and statements. No matter how severe the problem it's important to recognize the controversies in which these two figures have been involved.
Controversy Involving Kanye West
Kanye's largest and most recent controversy have been centered around his downward spiral of questionable statements, actions and beliefs throughout late 2022, all culminating in extremely anti-semetic statements, infamously stating "I love Hitler" during an interview with extreme right-wing talk show host, Alex Jones.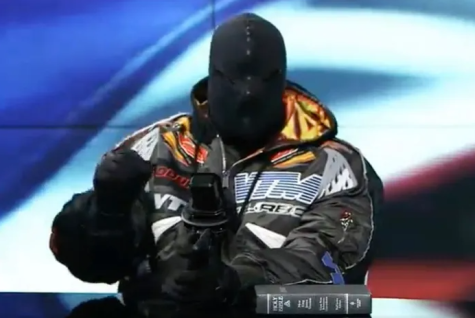 As a fan of Kanye West this has been very difficult to grapple with. What he has said is not ok, it cannot be defended, and it never should be accepted. It's very hard to imagine a situation where his reputation will return to a positive light ever again. But it may be useful or important to separate the art from the artist. Kanye West, the man, is not someone to be looked up to, especially his recent actions. But as an artist, what he has done and created is very impressive.
Controversy Involving Kendrick Lamar
Kendrick Lamar has also had a recent controversy, surrounding questionable statements of a minority group. However, unlike the controversy Kanye is involved in, there is still a valid defense that backs up Kendrick's actions
The song "Auntie Diaries" is the 15th song off of his most recent album, Mr. Morale & The Big Steppers released in 2022. The song contains repeated usage of the F-slur, a word used to target homosexual individuals, and it also contains outdated pronouns and names for trans individuals.
Many have criticized the song, such as Morning Edition co-host Racheal Martin Willis. Willis' main issue with the song is that it did not delve deep enough into the conversation: "I would be more impressed for him to talk about the epidemic of violence in which it's largely Black, cisgender men, killing Black and brown trans women, or talking about the numerous bills, moving around the country, to restrict our rights … We've got to move beyond this getting-the-names-right, getting-the-pronouns-right conversation."
Willis does make a good point here, these are important discussions to have, and Kendrick may very well have the capacity to write a song tackling this issue with the grace and elegance he is known for in other songs with different issues.
However, this song can be interpreted in a different way, not that Kendrick is hateful or ignorant, but that the important thing is that he has changed, he has grown to become more accepting especially considering the environment he was brought up in, and that the change is what the song focuses on.
Transgender musician Chloe Stankowski offered her perspective about the song on her Twitter account, "He's saying as a kid he didn't know any better and how he grew past his homophobia and transphobia being a kid from Compton." Kendrick's use of the F-slur and deadnaming is all to show how he was disrespectful as a child, but he has grown, he has become a better man.
At a later point in the song he questions a preacher calling out his trans cousin in front of the whole church congregation. At this point Kendrick fully commits to using the correct pronouns when referring to Mary-Ann, the trans cousin.
"I said 'Mr. Preacherman should we love thy neighbor?
The laws of the land or the heart, what's greater?'
I recognize the study she was taught since birth
But that don't justify the feelings that my cousin preserved
The building was thinking out loud, bad angel
That's when you looked at me, and smiled, said, 'thank you'
The day I chose humanity over religion
The family got closer, it was all forgiven
I said them F-bombs I ain't know any better"
As is proven with the controversy and defense surrounding "Auntie Diaries," it is often necessary to not take music as just the words spoken, but to actually have an in-depth conversation about the subject matter discussed.
Both Kendrick Lamar and Kanye West have plenty of songs that take after elements of the "conscious hip-hop sub-genre," in which they mention or talk about important issues we need to know about, thus requiring analysis from the listener to fully understand the message behind the lyrics.
Hip-hop can incorporate stories of pain and grief that stem from systemic issues into their lyrics. Reading and analysis of a catchy song could lead to a conversation about the inequalities in society. The genre can be used to tell tear-jerking ballads dedicated to family members, or motivate conversation about the stigmas of mental health, and start a reflection of what is within oneself.
"Crack Music" – Kanye West
In 2005, Kanye West released his second studio album Late Registration. One of the songs on this album titled "Crack Music" details how black communities have been affected by certain policies that were enacted in the past and how even though the laws may be removed or changed, the effects still remain.
"How we stop the Black Panthers?
Ronald Reagan cooked up an answer
You hear that? What Gil Scott was hearin'.
When our heroes and heroines got hooked on heroin"
Ronald Reagan was the Governor of California from 1967-1975. During that same time a political organization known as the Black Panther Party had power and relevance which made them a key target to attack for those in power. One of the party's principle stances was anti-capitalism which was viewed as extreme. Ronald Reagan could take actions against the "enemy of the people" and target the Black Panther Party and secure approval and votes, or in other words 'How we stop the Black Panthers? Ronald Reagan cooked up an answer' and that is exactly what Reagan did. He took office as Governor of California in 1967 and shortly after passed the Mulford Act of 1967 which limited open firearm wielding, an act the Black Panther Party engaged in at protests.
A couple years later after Reagan took office in California, Nixon would become the president of the United States. Nixon's Assistant to the President for Domestic Affairs would later speak about his role in the war on drugs, a key topic for the Nixon administration. Nixon's assistant would confess in 2016, "We knew we couldn't make it illegal to be either against the war or black, but by getting the public to associate the hippies with marijuana and blacks with heroin, and then criminalizing both heavily, we could disrupt those communities. We could arrest their leaders, raid their homes, break up their meetings, and vilify them night after night on the evening news. Did we know we were lying about the drugs? Of course we did." Reagan increased the punishment for possession of illegal drugs. Additionally, the CIA has been accused of dealing crack and other illegal substances into black communities over the course of the Reagan administration and his successors into the 90s this would hinder the Black Panther Party and other Black Power organizations. Thus the "heroes and heroines" of the Black community would be "hooked on heroin."
Gil Scott-Heron was a American jazz poet, singer and musician who is famous for writing and singing "The Revolution Will Not Be Televised" which is considered to have a major influence on hip-hop music. The song is mostly about how you will not be able to relax at home and watch the revolution, you will not be able to take a passive role. He also wrote a satirical song about Ronald Reagan in 1984 called "Re-Ron" and so it would seem that "Gil Scott was hearin'" the consequences of the Reagan administration. He was also arrested in 2001 for possession of cocaine. Then again arrested in 2003, but for possession of a crack pipe.
"Sing About Me, I'm Dying Of Thirst" – Kendrick Lamar
Kendrick Lamar has another song about a similar subject matter. Still keeping the theme of systemic racism but specifically speaking about how unnecessary violence can destroy a community. "Sing About Me, I'm Dying of Thirst" is a 12 minute long song separated into two parts "Sing About Me" and "I'm Dying of Thirst". It was the 10th track off of his second studio album Good Kid m.A.A.d City. In an interview with MTV, Kendrick confirmed that both parts of the song are based on real events that he experienced growing up in Compton, CA.
The first verse of "Sing About Me" takes the perspective of Dave's brother. Dave was a close friend of Kendrick who died in a drive-by shooting.
"You ran outside when you heard my brother cry for help
Held him like a newborn baby and made him feel
Like everything was alright in a fight he tried to put up
But the type of bullet that stuck
Had went against his will, that's blood spilled on your hands"
This part of the song details the events of the shooting, how Kendrick comforted Dave in his dying moments, Kendrick still feels guilty because he shouldn't have even been riding around with Dave. Dave's brother does not blame Kendrick, instead he wants to take revenge on the shooters.
"A demon glued to my back, whispering 'Get 'em!"
I got 'em and I ain't give a f***
That same mentality I told my brother not to duck
In actuality it's a trip how we trip off of colors"
This verse feels like it describes the mentality of Dave's brother, how when he said he would take revenge for Dave, he followed through, he didn't "give a f***". Dave's brother has witnessed a world where if you wore the wrong colors in the wrong place your life could be in danger, senseless gang violence is a part of this cycle. It isn't that hard to imagine that if Dave's brother killed someone, they would be avenged and Dave's brother would die, and that is what happens in the song.
"And if I die before your album drop I hope – [Gunshots]"
The whole cycle of violence can be blamed on the effects of systemic racism. A lack of generational wealth starting from the 246 years of slavery and 89 years of segregation. The lack of wealth and being redlined into poor neighborhoods means that some will have to do whatever they can to make money, including criminal activities. Single-parent households come as a result of heavy policing in Black communities, which contributes to poverty. This compounds and perpetuates the cycle.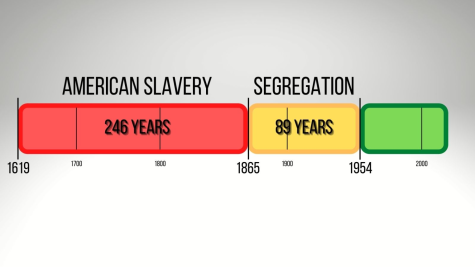 It's understandable how Kendrick Lamar was able to know so much about systemic racism, after all he grew up poor and in Compton, a city with a very high crime rate. He still had a father, but every man has his flaws, and those flaws make parenting harder.
"Father Time" – Kendrick Lamar
In 2022, Kendrick released Mr. Morale & the Big Steppers. The 5th song off of this album, entitled "Father Time" describes his relationship with his father, daddy issues and toxic masculinity, specifically how that not only hurts women but men too. But that does not mean the song is limited to discussion about men's mental health, it can be interpreted in many different ways, and can be generally applied to everyone.
The song opens with a small piece of music from string instruments, while Kendrick has a small back and forth with Whitney Alford, his fiancée.
"You really need some therapy [Whitney]
Real ni*** need no therapy, f*** you talkin' about? [Kendrick]
Nah, nah, you sound stupid as f*** [Whitney]
S***, everybody stupid [Kendrick]
Yeah, well, you need to talk to somebody, reach out to Eckhart [Whitney]"
Immediately within the first few seconds of the song Kendrick is pointing out how, for most men, it is very hard to recognize when you need to actually reach out for help, and go the length to go for a therapist. There is a stigma of having to be strong or being independent for men, and going to see a therapist to talk about mental issues that they may be having can be seen as weak behavior.
"A child that grew accustomed, jumping up when I scraped my knee
'Cause if I cried about it, he'd surely tell me not to be weak
Daddy issues, hid my emotions, never expressed myself
Men should never show feelings, being sensitive never helped
His momma died, I asked him why he goin' back to work so soon?
His first reply was, "Son, that's life, the bills got no silver spoon"
The expectation often placed upon men is that they are supposed to be the breadwinner, go out and make the money, they are expected to not cry, expected to be strong and independent, crying means they are weak and pathetic, leaving them open to ridicule from their peers or authority figures above them ("Men should never show feelings, being sensitive never helped").
This stigma and expectation of having to be strong, which can corrupt and manifest as being emotionless during grief, is very difficult to overcome. In fact I myself, rarely have ever cried. But I have cried once within the last year, and that moment will stick with me forever.
"Hey Mama" – Kanye West
I was going on my trip around central Europe as part of my school trip, we had just made it to Budapest, Hungary. Earlier when we were driving through Slovakia, I passed the time and started listening to Kanye West albums. I started with his 2nd album, Late Registration. I had heard a couple songs from the album prior to the trip, including "Crack Music." When I finished I liked the album a whole lot, especially the 16th track "Hey Mama." The song serves as a ballad for his mother, Donda West, who passed away two years after the album was released. When we arrived at the hotel I decided to listen to it late at night when I couldn't fall asleep. I had nothing to pay attention to, so I actually listened to the lyrics.
It completely broke me.
"You work late nights just to keep on the lights
Mommy got me training wheels so I could keep on my bike
And you would give anything in this world
Micheal Jackson leather and a glove but didn't give me a curl
And you never put no man over me
And I love you for that, mommy, can't you see?"
Any good parent should go out of their way to do anything that is good for their child. No matter the circumstances, the child should be the first priority. This song has a very personal connection to me, my own mother had to work multiple jobs when I was younger, she had trouble finding a reliable partner, and it was a massive struggle to balance relationships, her job, and keeping good care of me. I believe the chorus of the song puts it best:
"I wanna scream so loud for you, 'cause I'm so proud of you, and uh
Let me tell you what I'm about to do (Hey, Mama)
I know I act a fool, but I promise you, I'm goin' back to school, and
I appreciate what you allowed fo me, and I
I just want you to be proud of me (Hey, Mama)"
Final Thoughts
Hip-Hop is a great genre for exciting music, great to listen to if you want to get energized, if you want to brag about money and cars. These two artists have plenty of songs in that category. But alongside all of the fun hits there are meaningful songs that can bring you to tears, and motivate meaningful conversation.