Meet Schroeder Staff Member Ms. Hunt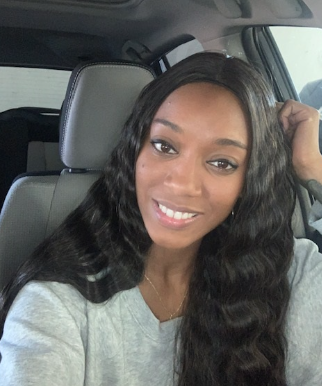 Ms. Hunt is in her first year here at Schroeder as an aide in the Health Office as well as a Women's Basketball Program Assistant at Thomas. She has been in health care for a number of years and has worked in other districts such as Penfield where she set up and taught a strength and conditioning program. Ms. Hunt has also worked at O'Hara High School for four years coaching Varsity Girls Basketball.
Along with helping students with their physical health, Ms. Hunt is also here to provide emotional guidance. Ms. Hunt helps students talk about problems that they or someone they know may be having. She believes it's important "Just being another ear and then also being like a friend … I'm here to listen I'm here to help guide you to a better solution." During the beginning of the Covid-19 pandemic, she worked as a travel nurse in nursing homes and hospitals. She has always had a passion for helping people when they aren't able to take care of their families by themselves, especially during the early years of the pandemic, when they weren't necessarily able to stay with their families in their time of need.
Ms. Hunt's inspiration for starting in healthcare was her grandmother. Ms. Hunt saw the nurses taking care of her sick grandmother when she was a child, she remembers seeing all the care they provided her and it inspired her to want to do the same, remarking "I enjoyed it. I was able to connect with people and was able to, you know, find a way to make people feel better even in their hard times."
As for her start as a basketball program assistant, Ms. Hunt has played basketball her entire life from school until the birth of her daughter. For her, basketball is more than just a sport—she teaches the players about respect for themselves, friends, and family as well as building character. "So building that character for them too let them and can also take with them to college and in their future lives" she noted. She wants what the players learn here in high school to be able to take that with them into college and their adult lives. Along with her involvement with Thomas' basketball program, she is also a strength and conditioning coach, and youth athletic trainer for a variety of sports. More recently, students may have recognized her as a player in the March 9 Webster high school staff charity basketball game.
While she is making a difference in a multitude of ways for Webster students, Ms. Hunt's passion doesn't end here. In the future she hopes to tie in her love of sports and health with community service, by setting up a weekend program in which kids can play a wide variety of sports. She hopes it can be an outlet for youth who need extra help or a way to engage and exercise, especially around the holidays.