Taylor Swift has been a long-time coming. With her Eras Tour, her new "Taylor's Version" of Speak Now and 1989, her Eras movie, and her new blossoming relationship with NFL star Travis Kelce, it seems in 2023 she'll never go out of style. Her estimated revenue for 2023 just hit $1 billion, excluding her gross net worth from the Eras Tour which is by itself sitting at nearly $1 billion.
Towards the end of April 2023, the internet was shocked by the news of Joe Alywn and Taylor Swift's split. The pair, being together for 6 years, were known as a very seclusive couple, barely appearing in public together. Rumors of several of Taylor's albums being about Alywn were running rampant.
A turning point for Taylor's romantic timeline was in July 2023 when Kelce was spotted attending Taylor's Eras Tour in hopes to gift Taylor a friendship bracelet with his number on it. Vulture reports that, "Kelce makes it known that he's trying to get to know Taylor a little better. Kelce made a friendship bracelet for Taylor with his phone number on it, and he planned to give it to her at the Kansas City stop of the Eras Tour."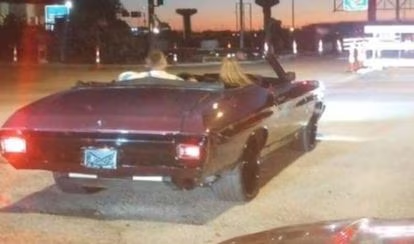 That attempt to pursue Taylor fell short as that story ended a couple weeks after the news broke. Only in September did the story revive after a source claimed they were "quietly talking." From there the relationship has taken off and officially been confirmed by the outings Kelce and Taylor have been on for dates and his football games.
In Travis Kelce's NFL world, the league was in the midst of reaching a new audience to gain more viewership and fans for the teams. For the last several years the NFL was pushing for a more international audience that they couldn't quite reach before, attempting more international games in France, Mexico, Canada, UK, Germany, among others. Although that did rack in more new viewers, it wasn't enough to appease the NFL.
That was of course until Taylor Swift started making mere appearances in a VIP section at the Kansas City Chiefs games to support her new beau. That's when the Swiftie effect began and the new viewers and more money came into the league. Experts are asserting that "Swift's presence has exposed the league to many people outside of the United States."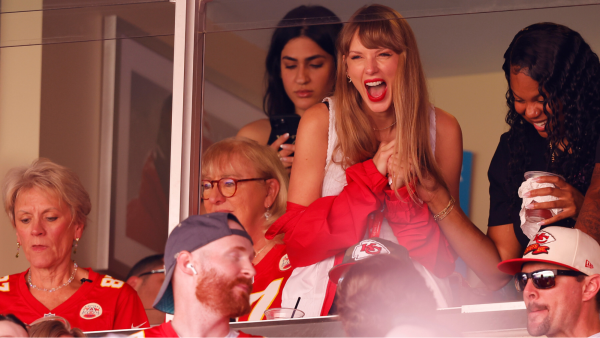 The NFL has been more than welcoming to the new football fan and her fanbase. Not only has the NFL been racking in the free promotions from Taylor, but they have been boosting her new movie and albums. Seems an even exchange though given Taylor and Kelce's relationship has likely driven increasing profits for the NFL.
After the news broke that Kelce and Taylor were an official couple, Kelce's jersey sales skyrocketed and his Instagram following has never been higher, climbing from 1.1 million followers to a growing 3.1 million. Experts looking at the statistics are stating, "Kelce is also undeniably a beneficiary of the exposure from Taylor, and his social media and jersey sale boost has been well-documented." The Kansas City Chiefs games have also sold out as Swifties are flocking to the stadiums to just be in proximity to Taylor herself. Statistics show that the Jets vs. Chiefs Sunday Night Football on October 1 was one of the highest-viewing games with over 29 million viewers tuning in. This game beat even numbers for the Super Bowl XLVII viewership.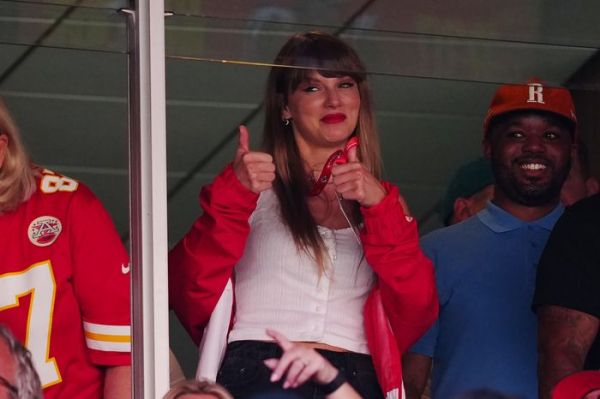 With this new-found profit the NFL is gaining for free, other companies are attempting to follow suit.  Amazon, for example, has tried to pull off having Michael B. Jordan become a new face for the company's sports news.
With these two worlds coming together not only nationally but globally, it is creating fanbases like no one has seen before. This brings fans for not only the NFL, but also for the pop artist. Although those numbers are smaller than the league's, she is still gaining good publicity and free marketing. Front Office Sports notes "The Taylor Swift and Travis Kelce news has been a pop cultural moment we've leaned into in real-time, as it's an intersection of sport and entertainment, and we've seen an incredible amount of positivity around the sport."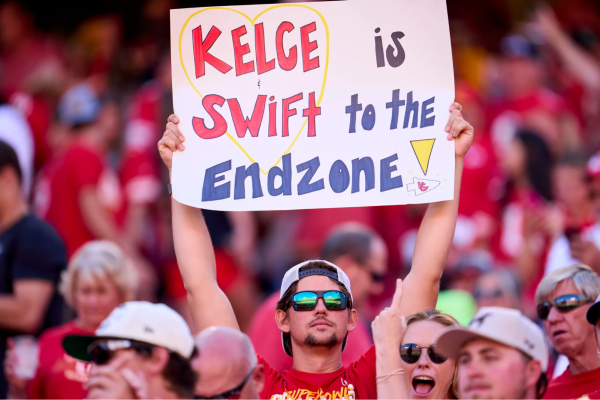 While the NFL is leaning in to its new love for the Taylor cameos into during the games, a lot of football fans aren't loving it very much. With Taylor coming to these games following in suit is her Swities. The values of progressive Swifties clashing with those of traditional footballers was inevitable.
The league is seeing backlash from some specific issues brought to light—specifically the playing field. Surprisingly, the turf has brought the debate to the game. Newsweek reports that, "[Swifties] noticed an alarming increase in injuries related to artificial turf," citing one study in particular that assessed injury rates among professional football players between 2012 and 2016. The pop-star's progressive fans' petition summary ended with a call to help give athletes "a safe playing environment" and added the hashtags #SwiftiesAgainstTurf and #SwiftiesAgainstArtificialTurf." While the football fanatics aren't quite ready to make new waves in their beloved game, Swifties remain steadfast.
Football fans who have had enough are calling out not only Swifties but the NFL as well for the amount of screentime they are awarding Taylor. They feel as though they are losing focus of what is most important—the game.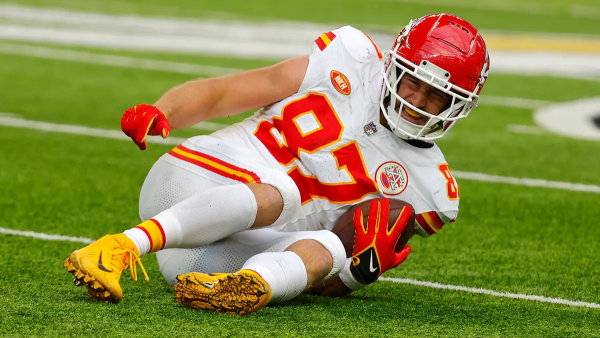 Even Travis Kelce himself agrees, remarking the NFL is "overdoing it too much with the Taylor coverage." There were an estimated 17 times Taylor was shown on screen for a single Chiefs game.
Although ultimately feeling the NFL and the media needs to calm down, Kelce isn't too mad about and acknowledges the novelty his relationship brings, saying "I think it brings a little bit more to the atmosphere, brings a little bit more to what you're watching." Taylor hasn't attended the past two Kansas City Chiefs games so needless to say the coverage has slowed down. Although, her absence hasn't stopped the league from playing her songs after a touchdown from either team.
Overall, football fans are feeling a sense of being left behind as though the NFL is pushing aside the true fans of the game for Taylor and her fans. If the love story of Kelce and Taylor persists, can the parties co-exist? Will they be able to reach a middle ground?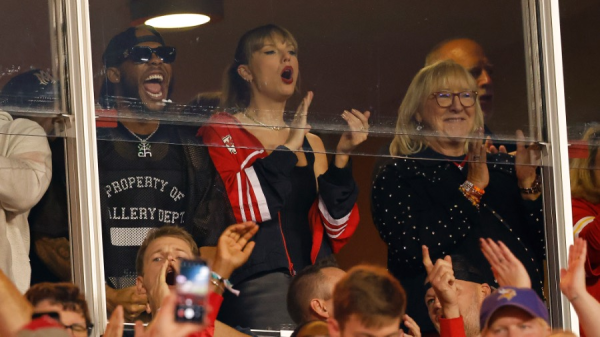 If you live in the U.S.,  the NFL has always been a highlight sport for the years, and millions tune into the annual Superbowl whether it be just for the renowned blockbuster halftime show, or for the actual play. Televisions and devices across American stream these games weekly. Millions flock to social media to post and comment real-time or interact with post-game content.
Similarly, Taylor Swift is a household name, and some might even argue she is one of the most well-known people in the world, whether it be for her singing, acting, or public speaking—undoubtedly making waves wherever she goes. Seeing these two worlds collide in such magnitudes in something that no one expected and there are a lot of voices out there, but it's time to question why are so many people channeling these thoughts, and is the NFL using Taylor to get such gains in the football industry sustainable?
What do you think? Should the NFL continue to attempt to profit off of Taylor or should they take a step back? Will these fanbases ultimately bond together or do you think that this will create more of a divide between the ever-growing worlds of Swifties and football fans? With new information and coverage coming out everyday, only time will tell.