The Op Shop: A Vintage Apparel Gem
The Op Shop is a vintage thrift store, located downtown in the city of Rochester. Everything in the shop must be at least 20 years old to preserve the vintage aesthetic that the store prides itself on. They work with local vendors who repair, remake, and resell vintage pieces that they find.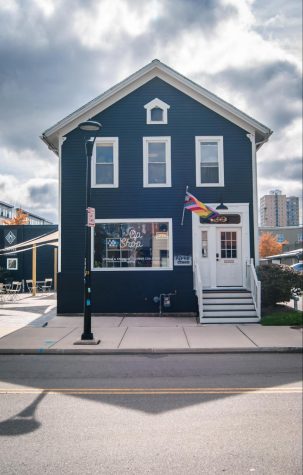 The Op Shop is run by Joanna Caroll. Joanna went to Alfred University for art, then moved down to Rochester. She absolutely fell in love with the potential of Rochester and the community within. Joanna wanted to bring more revenue to local businesses, and make an impact on the readily expanding thrifting scene. 
At first, she just planned on thrifting and reselling online, but realized that she much preferred the social and collaborative aspects of in-person retail; so, she began to look for a space to do exactly that. She found this in a little house that was occupied on the first floor by a hair salon. At first, the top floor worked just fine, but once the salon owners left, the potential of the whole building could truly be reached. Joanna began reaching out to local vintage resellers to fill the shop with its unique pieces. This was five years ago. 
Today, the shop is a success with tons of vendors eager to break out by selling in the store. When asked what goes into running the shop, Joanna said Lots of communication and outreach skills. "I am always reaching out through social media," not only to potential customers, but to the vendors. Joanna says that one of the huge aspects of the job is educating on the history and quality of the pieces that are up to be sold. She educates people on how to appraise clothes, which allows people to price their products.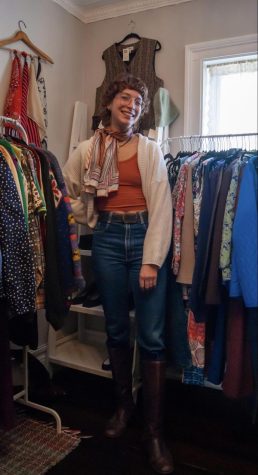 Joanna loves running the shop and she "loves that vintage has history attached to it". She says that some of the draw to the Op Shop is that "anything can be styled with a quality piece to start, and the Op Shop has that". She looks for utilitarian pieces that are useful and functional, as well as any eclectic and fun accessories. Joanna talked about her love for vintage saying "I love that these pieces have already been through a cycle of being loved and worn". She loves that these clothes are just waiting for their second life. 
Joanna acknowledges that the Op Shop is not the most affordable store, but that she hopes that people will go to sustainable thrift stores such as Matthew's Closet, which is her personal recommendation. Joanna loves fashion as she explored her own identity through it, especially vintage.